How a Micro-Influencer Strategy Can Change Your Game
Posting content on your page is great, but there are more ways to get better reach, visibility, and leverage.
---
If you're creating content under your own personal brand, you know how effective it can be.
Yet the truth is, you're only scratching the surface of your company's potential.
And one of the best things you can do to…
Gain more visibility
Land key strategic partnerships
Hire talent
Create leverage


Is to turn your employees into influencers!
Imagine having three, six or a dozen or more key executives becoming thought leaders in their domain.
Each of them is unique, with some remarkable thoughts and access to different linkedin networks based on their personal and professional lives.
Yet how do you get them to regularly post?
There's a number of strategies I've seen my clients use.
Most CEO's lead by example: posting thought leadership content regularly which inspires their employees to do the same.
Another has started providing training to their employees to help boost confidence to post regularly.
My favourite is by an innovative SAAS company who provides a bonus to whoever has the highest number of views for the month.
If you are interested in getting your team to start posting content, provide them with the below content strategy template which will help them come up with content ideas that are relevant to target audiences.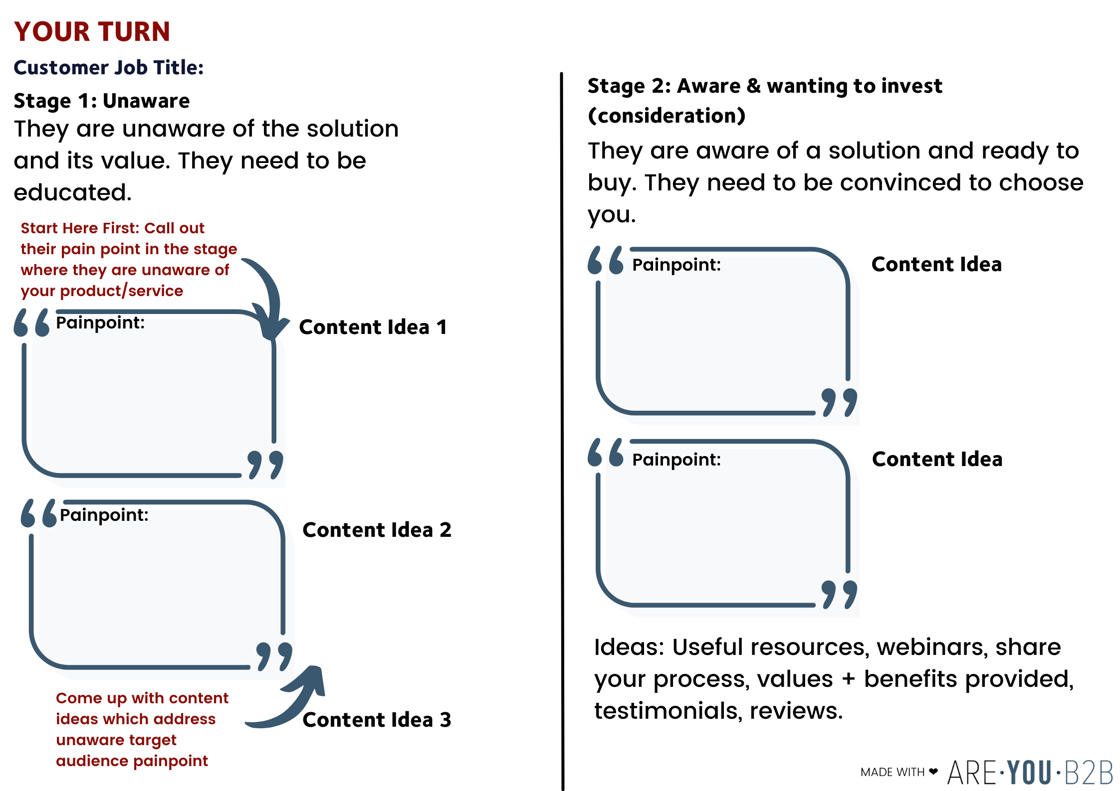 At the beginning your thought leaders may post low quality content. But remember good content strategy requires experiments and failures. That's where the learning and innovation happens.
At the beginning, praise your employees for posting content. Remind them 'doesn't matter how you do it, it just matters that you do it' - because the amplification of having your team participate…
And going beyond the company page and CEO as your platform…
Can literally 5x your potential.
Here is another resource which may help your team to win:
50+ catchy Linkedin opening lines that went viral for us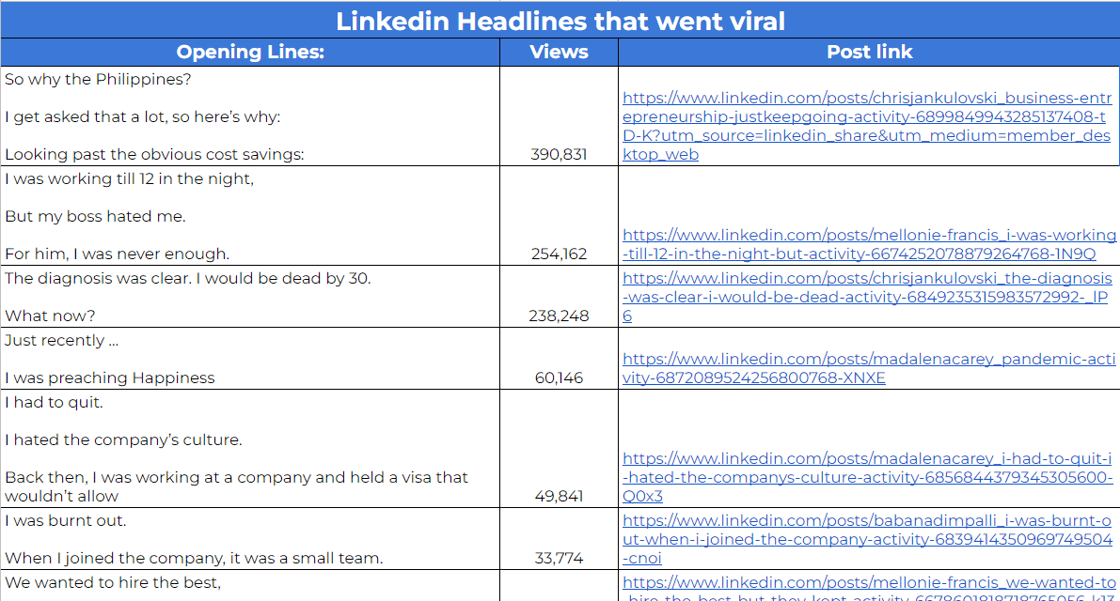 Provide them with the above resources, to help them get started on their content game. I promise in 6 months to 1 year's time, your brand will be way more visible than it is now.
You have a tribe of micro-influencers in your company. Remember to leverage those who want to contribute to your brand.
If you'd like to discuss getting training for your teams or have us create thought leadership content for your leadership team… Feel free to book in a call here.
Happy Influencing,
Mellonie Francis | CEO | Are You B2B | areyoub2b.com
P.S In case you missed it last week - I gave away this Linkedin ad strategy template, for those companies looking to enter the LinkedIn ad game.
If you are looking to unlock the power of LinkedIn, feel free to book in a Linkedin Strategy Call.
You'll:
Receive content and strategy ideas

Gain insights on how CEO's and CMO's leverage LinkedIn for growth

Understand the changing LinkedIn landscape

Receive tailored suggestions for your LinkedIn profile